Orlando's newest production studio includes a nearly three-story-tall LED screen capable of creating just about any virtual environment.
Tampa-based Vu Technologies Corp. on Sept. 9 held a grand opening for its 32,000-square-foot Orlando virtual production studio. The facility encompasses three stages in the Chapman/Leonard studio at 9460 Delegates Drive. 
Vu's studios feature "volumes," an industry term for fully enclosed spaces where motion capture and real-time compositing take place so virtual environments for TV and film can be produced easily on camera.
The technology, used in the popular Star Wars TV show "The Mandalorian," includes large LED walls used to generate virtual backgrounds as a replacement to traditional green screens.
The technology saves time and money for production crews, Orlando General
Manager Lindsey Sandrin told Orlando Inno.
Vu in March announced its plans to open this Orlando studio, weeks after the company closed a $17 million seed round. Orlando-based Waterfall Ventures Investments brought 30 Orlando-area angel investors into the round, who
contributed $1.7 million.
When it came time for Vu to decide where to open its fourth facility, the firm analyzed 15 U.S. cities before choosing Orlando, co-founder and CEO Tim Moore said during the grand opening event. Orlando's LED volume is the biggest in the company, and Moore said Vu is " investing the most" in Orlando out of any of its markets.
However, someone in the industry told Moore expanding to Orlando was a mistake, suggesting film hubs like Los Angeles or New York instead, Moore said. "I told him, 'I don't think you understand. We aren't building a studio; we are going to build the future. We are going to Orlando because that's where the builders are. That's where the dreamers live.'"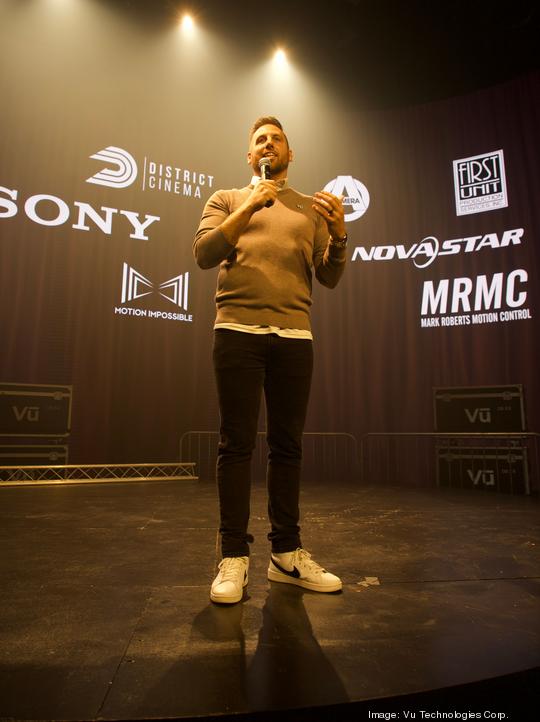 Vu Orlando already has landed projects, including a simulcast for ESPN. The studio's main stage hosted retired NFL star Rob Gronkoswki, along with his four brothers and father, for the so-called "GronkCast" aired by ESPN. The family provided commentary and interviews during an Aug. 20 Ultimate Fighting Competition fight.
Vu's ability to draw such high-profile work to its Orlando studio is one example of the benefits it brings to Central Florida, said Charlie Lewis, manager of Vu investor Waterfall Ventures Investments.
In addition to bringing national exposure to Orlando, the new studio brings innovative technology to the region that makes it more competitive for virtual production work and beefs up Central Florida's claim to the title of "MetaCenter," the nation's hub for metaverse technologies, Lewis added. "A lot of people don't understand, it's not just a gigantic TV."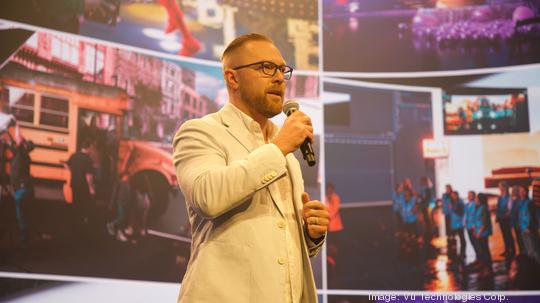 While Vu is Orlando's biggest virtual production facility, it isn't the only one. Full Sail University in March opened a $3 million virtual production studio with a 40-foot tall LED wall on its Winter Park campus. The technology is "where the industry is headed," Full Sail Education Director of Visual Arts Rick Ramsey previously said.